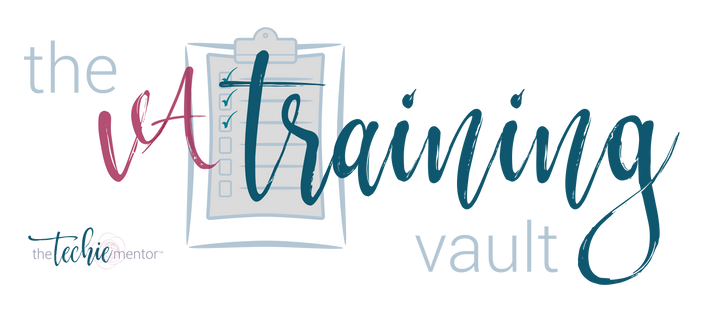 FREE In-Depth Training for Virtual Assistants - The VA Training Vault
Learn how to get started, get clients + build a successful Virtual Assistant business all for FREE!
Are you interested in starting a Virtual Assistant Business?

Maybe you'd like to know if being a Virtual Assistant is right for you?
There is SO much information out there about being a Virtual Assistant.
Some good... some NOT.
It can be overwhelming trying to figure out the basics of how to get started, get clients and earn money as a Virtual Assistant.
That's why I've created the VA Training Vault full of how to in-depth FREE training videos on:
how to start your business

how to get clients

how to package your expertise

how to market your services

the key systems you need

how to set your rates

and so much more...
In fact there is over EIGHT hours of video training in the vault right now!
And... we add new videos every month, so the library keeps growing.
Take a look below at the list of in-depth lessons and click the Join Today button to start learning.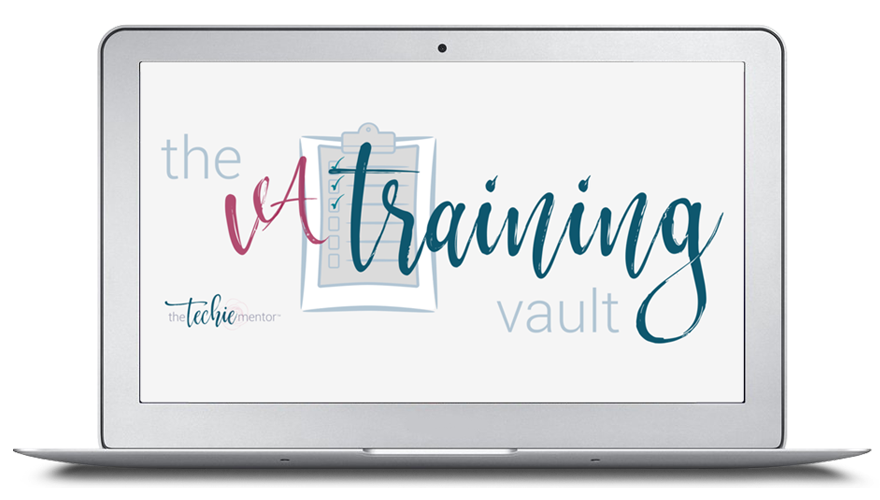 As you can see... this is NOT your typical free training. This is the same training that some charge hundreds of dollars to learn - all here for FREE.
It's in-depth and includes links to additional resources to help you build a successful Virtual Assistant business so, you can create the lifestyle you crave.
Learn what it REALLY takes to be successful without all the fluff + hype.
Just the real facts from someone who's been in the VA Industry for 10 years + built two successful VA based businesses.
Your Instructor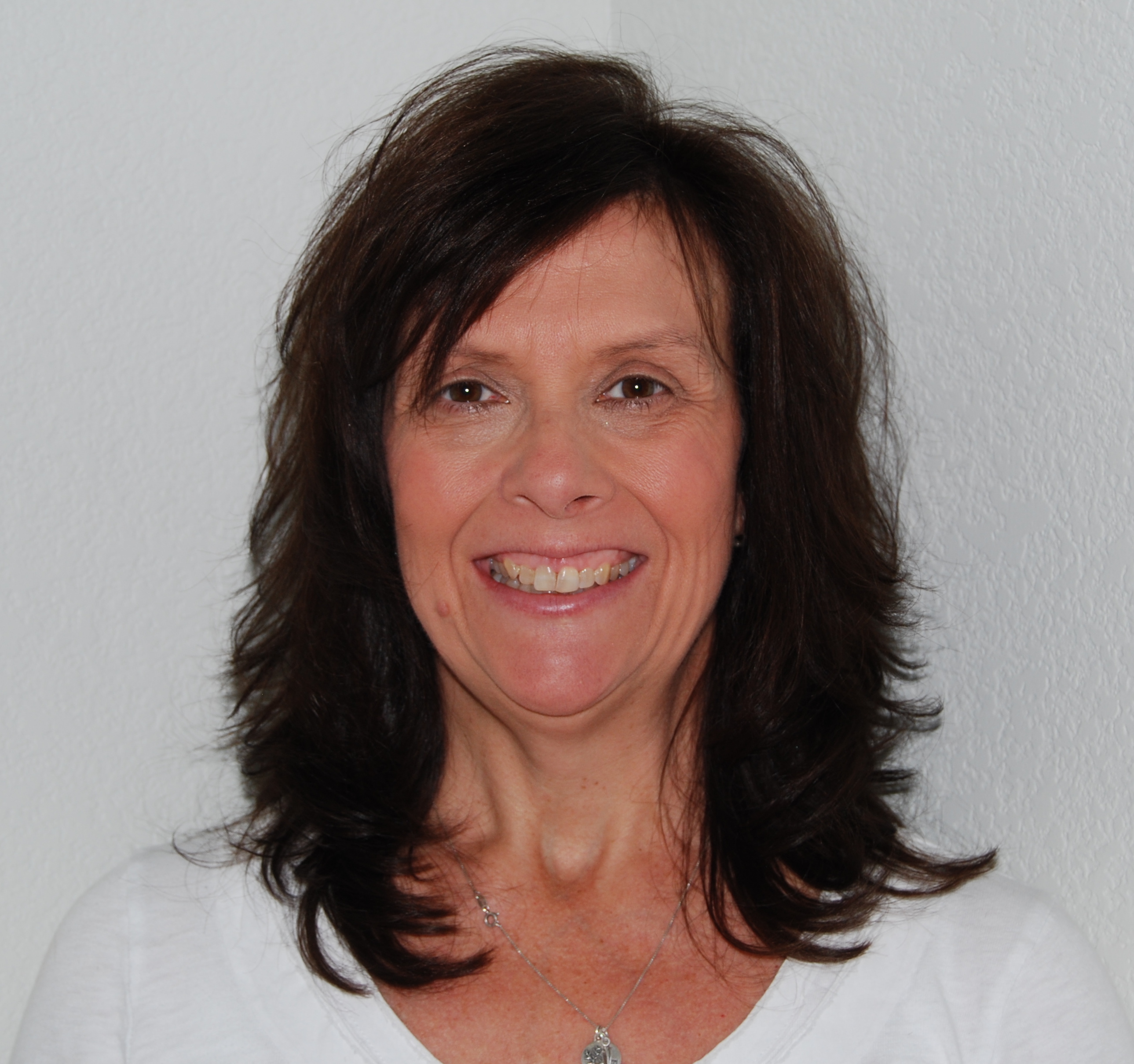 Susan Mershon started The Techie Mentor™ in 2013 to teach Virtual Assistants the systems + skills they need to start + run a successful business.
With a strong base in project management, Susan brings her love of systems and teaching to offer training and mentoring to new and experienced Virtual Assistants.
She's taught thousands of students her unique system that teaches the skills clients are looking for + the systems you need to offer your knowledge as a service professional. This proven system will help you stand out as a professional, earn you more money and free up your precious time.
To learn more about The Techie Mentor™ + the systems + skills she teaches without all the fluff or hype go to https://www.thetechiementor.com/.
Give the VA Training Vault a try and see if it's for you! Enroll today for FREE.
Here's what members are saying about the in-depth training available in the VA Training Vault.










Join Today + Be One Step Closer To Your Dream Of Building A Successful VA Business!