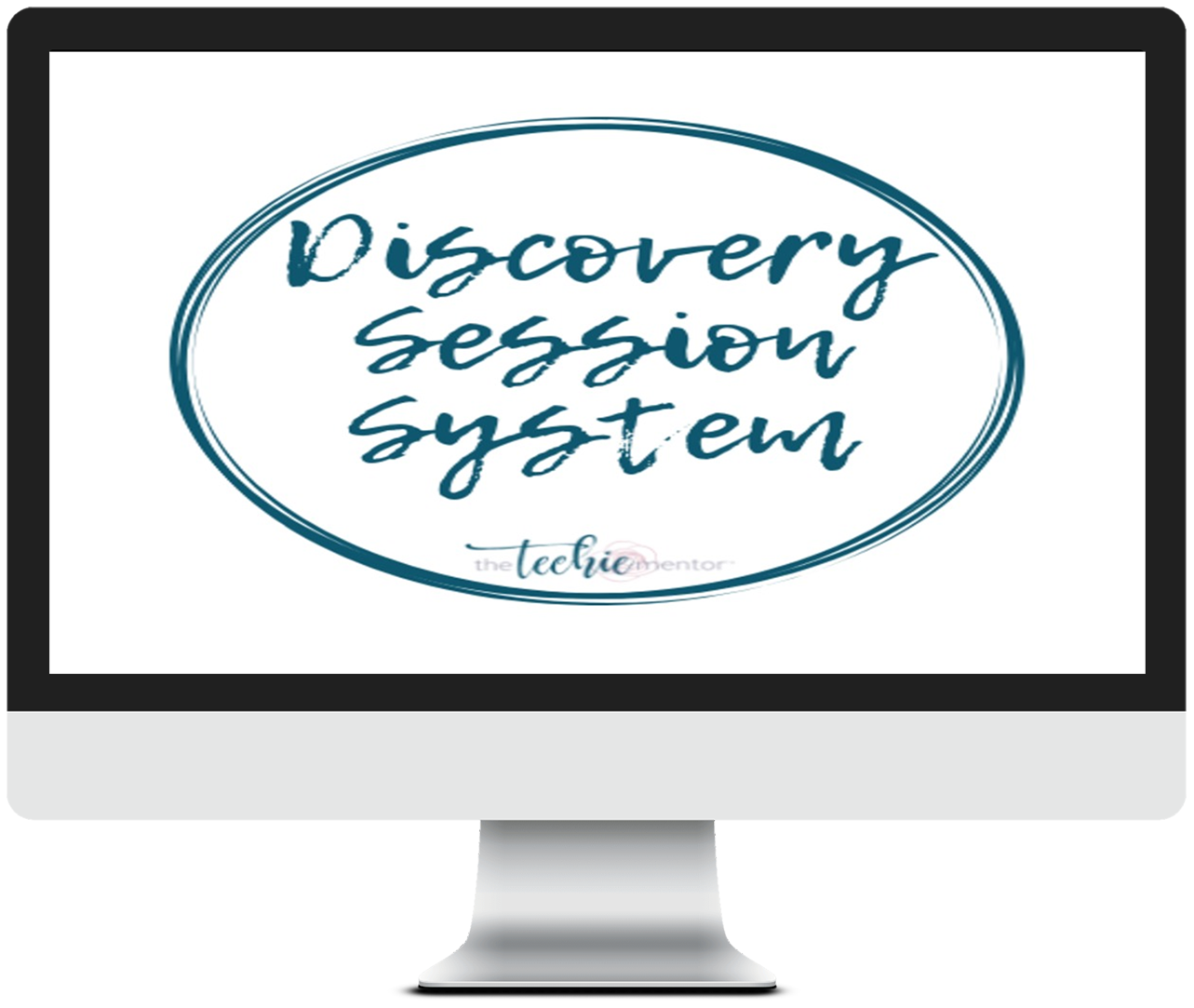 I created the Discovery Session System to share the exact same system that I use to interview and close potential clients.
This system will help you overcome your fear of sales and help you land more of your ideal clients.
Like many of you, I don't have a sales or marketing degree and was clueless when it came to closing the deal.
I love to talk so... talking to potential clients was easy.
The hard part was the "sales conversation". You know the part where you have to share your rate and how you work with clients.
And... if you're anything like me I really didn't know how to have a sales conversation or even close the sale without feeling icky.
Luckily my husband is in sales and he helped me understand that people are reaching out to me because they have a problem I can solve and they need my help.
And... I'm all about being helpful.
Once I understood this, I started to relax and understand that I wasn't selling a product or service, I was selling a solution to their problem.
In this program, I share with you the exact approach I use to sell solutions to your clients even if you don't like sales!
What are you waiting for? Join now for only $99 and change the way you approach sales in your business.